TopCats 1st Six Weeks
Hard work pays off for fellow Lions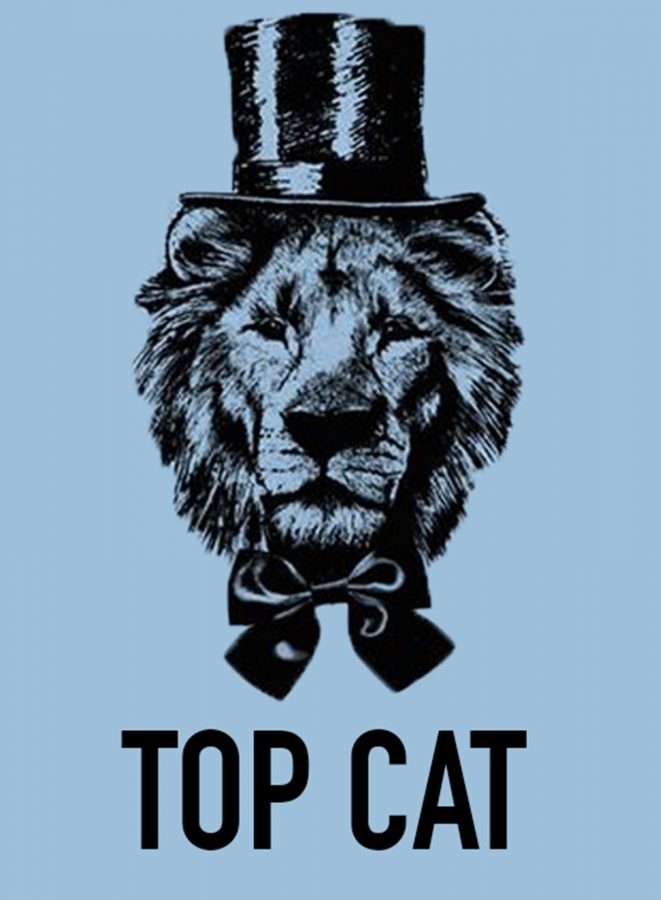 Service
Sophomore Emerson Palazzo has been awarded the Top Cat award for the first six weeks for service. With her yoga ball project, where she donates yoga balls across Plano and Frisco to special-ed classes, she's displayed her sense of service throughout the community. She leaves other Lions with this message of service: "Don't be hesitant to jump into it. If you have a desire to do something, do it because it doesn't matter how old your are you can still make a difference."
Junior Noah Jackson has been awarded the Top Cat award for the first six weeks for service. Throughout his years at Reedy, he has displayed his dedication to football and schoolwork through his determination to always do better. He urges students to, "Stay true to themselves and not steer off into the wrong lane," and by following his own suggestion, he has been able to share his lively personality and selfless spirit to everyone he encounters. Noah also devotes time outside of school to his YouTube channel, where he vlogs throughout the day and shares his life with others.
Integrity
Sophomore Tatum Fouche has been awarded the Top Cat award for the first six weeks for integrity. With her giving and selfless spirit, she's really displayed the morals and honest behavior needed for the award. "I'd tell people to be honest and always do the right thing, even if it's hard."
Senior Stephanie Young has been awarded the Top Cat award for the first six weeks for integrity. Being on Varsity and Club volleyball and balancing all of her classes, she shows an amazing amount of integrity doing so. She shows an incredible work ethic and always shows trustworthy with. "I believe I am honest person and fair with school work, inside and outside of school."
Community
Senior Julian Beck has been the Top Cat award for community this six weeks. Julian is heavily involved here at Reedy, being an athletic trainer, NHS historian, student council member, and part of the Reedy video game club. Community, being a virtue of fellowship and togetherness within the school, is attributed to students who make it their duty to be inclusive and kind to all those here at Reedy. Julian feels as though community is a virtue that all students can attain, "It's just me being myself and being nice," he says. Julian likes to involve himself in as many extracurricular and volunteer-based activities as possible so that he is able to make a positive impact on our community.  "Giving back to our school and our community is really great."
Senior James Rainey has received the Top Cat award for community this first six weeks. James is very involved in not only the Reedy community, but the community of Frisco as a whole. James is involved in student council, NHS, NTHS, FCA, Black Student Alliance, Student Advisory Council, and his local church.  Through voluntary participation in so many different group, James is a great example of community here at Reedy. James encourages students to, "Not shy away from being involved here at the school," encouraging students to, "Not be afraid to show school pride, even though we're a fairly new school."
Perseverance
Sophomore Jacob Vitale was awarded the Perseverance Top Cat the first six weeks for his dedication to in and out of school activities. Jacob, a member of the band and taking advanced classes, balances his work between both activities while also making an effort to have fun with his rigorous lifestyle. "You have to keep pushing through the work," Vitale said. "The classes are going to get harder, but you have to tell yourself that it will be worth it in the end."
Junior Kennedy Smith has been awarded the Top Cat award for the first six weeks for perseverance. Everything she does, including playing on the varsity girls golf team and in her physics class, she always works her hardest. Even with her dedication, she never hesitates to ask for help, "When I don't always understand everything, I ask my teachers and ask my friends, so hopefully someone can help out" Smith said. Being appreciated for her efforts by her very own teachers has made this award all the more special for Smith.
Innovation
Patrick Wang has been awarded the Top Cat award for the first six weeks for innovation. A previous recipient for the perseverance Top Cat award, Wang is appreciative for being recognized for showing the school's values. Being involved in student organizations like DECA, BPA, and NHS allows him to push a different agenda and do new things with those groups. To other Lions about innovation he says, "Just be passionate in something. If you're really passionate in something you'll find a better way to it."
Senior Blakely Pate has been awarded the Top Cat award for the first six weeks for innovation. She loves to be involved in any community she's in, whether it be her church or the activities she does in school. With her love of helping others, she likes to add her creativity to any situation she in. "To innovate is to make a change in your community, that means never dampen someone's creativity."