TopCats 3rd Six Weeks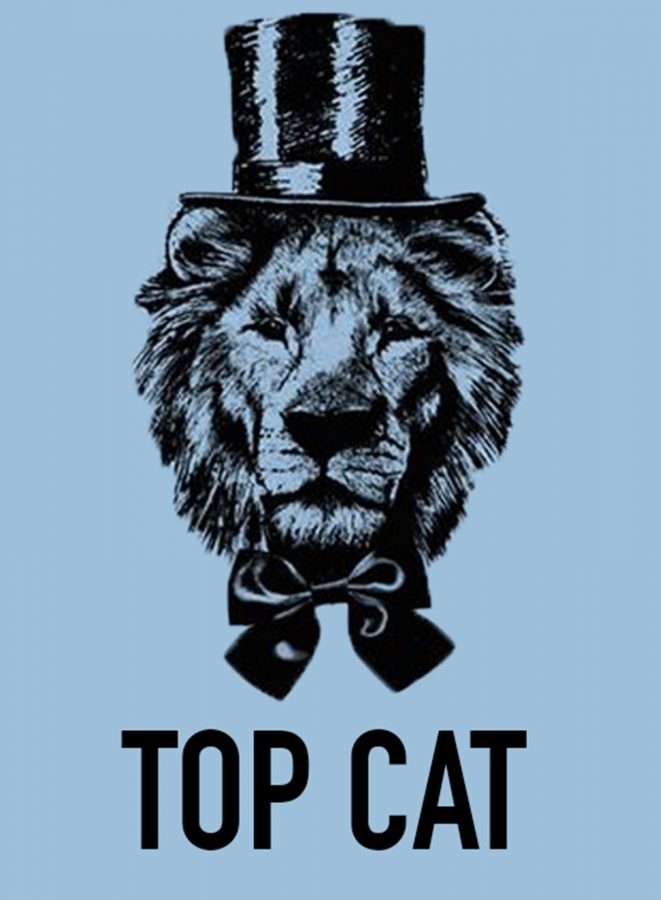 Service
Junior Mari Sanchez won the service TopCat award for the third six weeks. Sanchez, a member of the girls varsity basketball team, volunteers her time through service projects in NHS as well as helping out members of the community whenever she can. Mari also does a lot to keep the school clean, as she picks up trash around the halls and helps teachers organize classrooms. "Do what you can whenever you can," Sanchez said. "Donating your time to other people is the biggest sacrifice you can ever do because you're not taking the time for yourself; you're giving it to other people."
Abby Chapman won the service TopCat for the third six weeks. Chapman delivers meals through Frisco FastPacs in her spare time as well as volunteering through NHS service projects. Chapman, who also helps teachers after school, attributes volunteering to helping her understand what the community around her needs. "See what you can do in your community because there are a lot of opportunities out there," Chapman said. "If you just look, you can make a big difference in your community."
Integrity
Juliet Cannizo won the award for Integrity this third six weeks. Cannizzo believes that, "Integrity is a mind set, and a way of life." Juliet is involved here at Reedy in volleyball, and also participates in church groups outside of school. She is a proponent for, "Doing homework honestly and fairly." By acting with integrity, juliet sets an example for the other student here at Reedy and is recognized by students and teachers alike for her good character.
Will Harbour was awarded the Top Cat for integrity this six weeks, and believes that the virtue lies in, "pushing through when things get tough." Will has displayed characteristics through his avid participation in Reedy football. Harbour implores students to "Keep working and keep pushing yourself. Will is ls also involved in best buddies along with football, and possesses characteristics worthy of the Top Cat. "It comes down to work ethic," says Harbour, when asked about how integrity is shown here at school.
Community
Senior Abbey Ewton was awarded the community TopCat award for the third six weeks. Ewton is a Social Officer for the Sapphires, and she is also involved in NHS and the Senior class office. She advises students to help out even when it's difficult, because overall what you give is rewarding. Outside of school, she is involved in a youth group. Abbey says she, "Works hard at things that are really important," which to her is the community she is involved with.
Sophomore Sloan Snyder was awarded the community TopCat award for the third six weeks. Sloane is in basketball inside and outside of school, and she is in the Superintendent Student Advisory Council, which she realizes is a unique opportunity. I think it's cool that we do this, it shows that the teachers see our relationship and how we build the community through service. I would advise students to do their part, be involved, and do what you think would be good to help serve your community. I think I'm involved, interactive, and I'm a useful person that's always doing something. I'm also in basketball and volunteer outside of school.
Perseverance
Senior Jasmine Webb was awarded the perseverance TopCat award for the third six weeks. A member of varsity choir as well as being involved with dance and theatre, Webb believes she has shown a lot of dedication and ability to push through to receive this award. "I know my limits, but it's about being able to push through them and be the best person I can" Webb said. Webb is also always willing to help others persevere, whether it be a math problem or something more personal. To other Lions she advises, "Keep going, even though it's hard, just push through and you'll win."
Junior Christian Pettigrew was awarded the perseverance TopCat award for the third six weeks. It is Pettigrew's first year at Reedy and he has displayed his perseverance through always working hard and embracing the new. Christian advises other students to simply "always work hard and be kind to others."
Innovation
Junior Merran Decker was awarded the innovation TopCat award for the third six weeks. As a part of NHS, Sapphires, and the Frisco chapter of the National Charity League, Decker always tries to put creativity into everything she does. A recent documentary project she completed for AP Language allowed her to be innovative with new ideas and aesthetics. On ways to be innovative she encourages others, "Find what you love, stick with it, and try to find ways to make it better." For Decker, her love for helping other pushes her to work hard and be her true self.
Sophomore John Garza was awarded the innovation TopCat award for the third six weeks. Garza shows innovation through being involved in band and the solo work that he continues to work on. Garza's advice to other lions is to "alway keep an open mind and never shy away from the dreams you want to pursue."