Corruption Within Lion Territory
Students, teachers, and administration discuss the effects of the TopCat board repeating students for awards since the opening of the school
Hang on for a minute...we're trying to find some more stories you might like.
     The school's award system at Reedy High School, called TopCats, exists to honor and recognize hard-working Lions in the student body. Every six weeks, the TopCat committee nominates two students for every category of the school's character traits: perseverance, innovation, integrity, service, and community. Reedy has been open for four years, so several students have been recognized for this award. Some students have been recognized multiple times even in the same category. In a school of 1800, aren't there enough deserving students for no student to repeated for the TopCat award?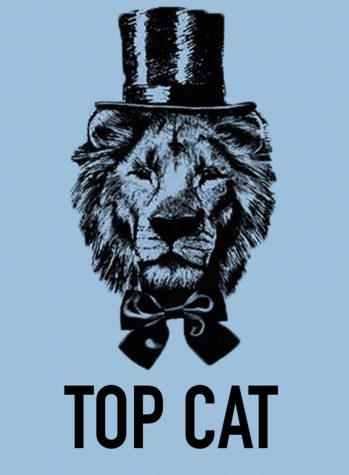 Because of these unfortunate circumstances, the student opinion has turned against the TopCat system with some students even feeling apathetic towards it.
     "This is probably why students don't take this award system seriously," junior Ash Pallay said. "I don't take it seriously either because I've been noticing these repeats."
     There is currently an average of six students repeated each school year. Statistically, the repeats are occurring more and more often, with this school year having the most repeats.
     "Honestly, students should be unappreciative of this system," sophomore Daniyal Ghayasuddin, vice president of BPA, said. "Even if some students are trying super hard to get this award, they'll eventually notice that the TopCat system is rigged because of the same student getting the same award multiple six weeks."
     Mr. Evan Speice, chairman of the TopCat committee, notes that this is his, "first year of running the TopCat's system, so [he] can't speak for what has happened in previous years." The chairman position changes every year within the committee and the previous chairman trains the new chairman each year for the upcoming role. Because of this frequent change of leadership, who then is in charge of keeping track of previous TopCat winners?
     "I think that an Excel spreadsheet would be a really good method that the TopCat committee should use," Ghayasuddin said. "If they share that with the teachers that nominate students, it could prevent students getting renominated."
     This then prompts questioning of how the current system works if there is no accountability for keeping track of previous TopCats.
    "TopCats are chosen through a nomination process where each department is assigned a six weeks. The teachers receive an email to nominate two students per category, and the committee reviews the nominations and send out a google form to the entire staff to approve it. The students who received the most votes that year will get the TopCat award," Speice said.
     "The policy we have had since the start is that you're not eligible to win two times in one year," Speice said. "I actually brought this up to the last SBIC (School Based Improvement Committee) community meeting. The decision was made that mid-year we aren't going to make any changes to the program at this time, but it is certainly something that can be discussed if the committee feels that a student should only be eligible to win a TopCat once in their career. There are teachers who think that if you win freshmen year and do something extraordinary senior year, it's not really fair to say that you don't deserve something because it's four years."
However, it has not been four years between repeats. Most of the students won TopCats consecutively between years. While some members of the TopCat committee may feel that the policy should not be changed, no change could lead to even more apathy from the student body.
     Mr. Max Smith, a new assistant principal to Reedy and a member of the TopCat committee, wants to ensure the fairness of this system in the future.
     "TopCats represents an all-around student that's a leader in Reedy High, that does above and beyond, and stands out among the rest," Smith said. "It definitely doesn't have to be your best kid or your worst kid but someone that is doing outstanding things, inside and outside the classroom. I think right now the committee is looking at repeats as a whole because we want to make sure it's fair and open to all students."
     Changes may be made as the TopCat committee meets again at the end of the school year. If the committee cannot find other deserving recipients besides those who have currently won, then the more important question is: should we reflect on the character and morale of today's youth?
     "I think that there are some students out there that are doing great things in the school who might not be getting recognized, and we want to open that playing field," Smith said. "You don't want to get into this certain mood where 'only these types of students get the award', you want to make it fair across the board, and I think when you do that, you will have more buy-in from the students versus people saying, 'Well, I don't fit into that category, I don't need to worry about that.'"