Save a Life
Carter Blood Care consultant Susan Holt discusses the need for high school blood drives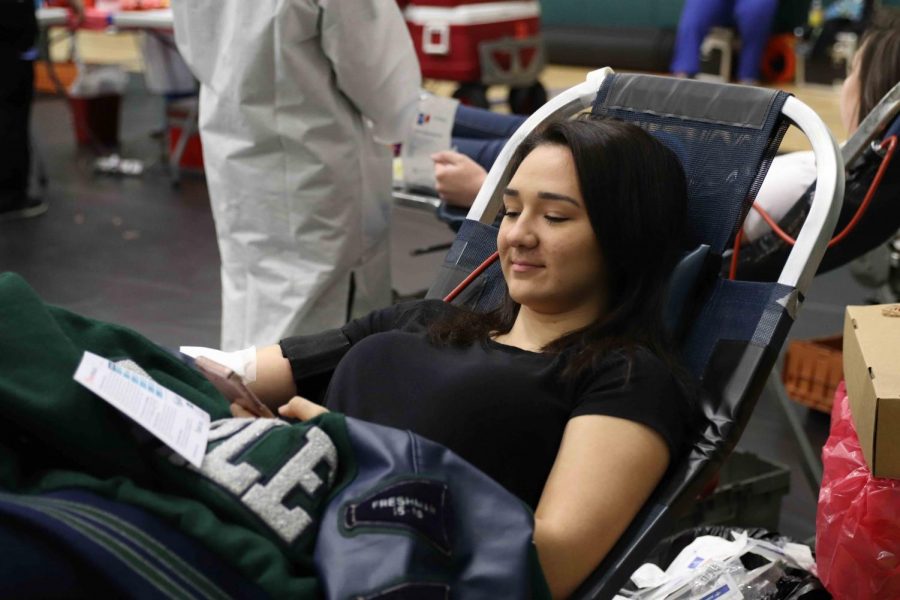 Blood donations are constantly needed for hospitals to use for surgeries, emergency procedures, and more. One of the ways blood is given is through school blood drives. On December 13, Carter Blood Care is coming to Reedy to host this semiannual event.
"Right now, it's an extremely dire situation," Carter Blood Care consultant Susan Holt said. "Our community is just not stepping up to donate blood."
The timing of Reedy's blood drive is crucial, as it is near the holiday season, and this time along with the summer months are "the most critical for the community blood supply."
"November is when the high schools are closed for a solid week because of Thanksgiving," Holt said. "In December, it's the same scenario but with a little more time, and in the summer months, all the schools are closed. We get the majority percent of our blood supply from our high schools, so when the high schools are closed, we struggle."
Correspondingly, people don't donate blood during the holidays because "they don't think about it," creating an even more critical situation. 
"People are more in tune with the holiday season and their families," Holt said. "The thought process of families is not necessarily on donating blood."
After the blood is drawn, it is sent to the Carter Blood Care center in Bedford, Texas. The blood then goes through processing and testing and is stored and sent to hospitals that need it.
"If you're observing the drive, you'll notice that the blood is being picked up throughout the day," Holt said. "That's how fast we have to get it to the center." 
For high school donors, there's certain eligibility requirements for donating. In order to give blood, one has to be at least 110 pounds, at least 16 years old, have a Carter Blood Care parental consent signed form for only those 16 years of age, and a photo ID. Along with those aspects, one needs to eat a full meal three to four hours beforehand and be hydrated.
"We ask that anybody that is not eligible for whatever reason to reach out to their parents to come participate in the blood drive," Holt said. "They can also reach out to a neighbor or a friend that is eligible. If you can't donate, and it's in your heart, and you want to help, then by all means, recruit somebody else to take your place."
Unlike previous years, Carter Blood Care will be bringing mobile blood drive units instead of hosting it in the gym. If you're interested in donating, make sure you meet the eligibility requirements and bring all the right identification and forms.
"Anyone who donates is doing a fabulous community service," Holt said. "Blood cannot be manufactured. The only way human blood can be attained is by human beings voluntarily donating it. It's is a wonderful thing because the one pint of blood that we collect has the capacity of saving three human lives."