COVID-19 Effects on School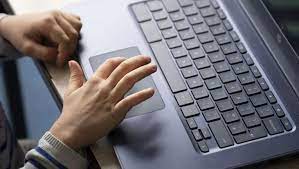 The 2020- 2021 school year was the first full school year affected by the COVID-19 pandemic, which has made it different from any other. Reedy allowed students to choose whether they would attend school virtually or in-person and could change their status every 9-weeks. With the year coming to the end the students have noticed the differences between virtual and in-person school.
"Covid precautions have not left much of an impact, there's a little less interaction but it truly isn't drastically different from the previous years," said in-person sophomore Arushi Sangal.
Virtual school  students have a different experience with teachers then in-person students.
"The fact that everything being remote makes it so teachers are more attentive to emails and often recording classes, making it easier to learn material I might have missed and to set up tutorials," said virtual sophomore Manish Rangan.
Virtual school comes with its own set of problems, as many people are struggling with the unconventional type of learning. 
"Virtual school needs to become more compatible for students who struggle in an at-home learning environment," said virtual sophomore Suhani Swain. "This would mean making class more engaging for those who struggle to focus and more flexible for those with personal issues given the pandemic."
Since people are more used to in person school, it's easier for them to adapt.
"The procedures were weird at first, and hard to follow but they are now easy and I don't even think twice about them" said in-person sophomore Eric Roeren. 
Focus has been a big issue with virtual students.
"Staying focused on the screen for multiple hours was the hardest part," said virtual sophomore Sarthak Choudhary "I zoned out a lot during each class because it was difficult to pay attention."
There were a lot of technical issues that affected the virtual experience.
"The teachers need to be better aware of the virtual landscape. I find that time is often wasted because teachers are having problems with the zoom or sharing their screen, which hurts in the long run." said Rangan.
Many people plan to switch learning environments next year. 
"I plan on going to school in person next year, virtual learning has been very difficult for me because I struggle to learn any of the class material through a screen," said virtual sophomore Suhani Swain. "I also prefer in person school because of the social aspect, and being able to interact with my peers." 
This year has been very different from any other school year. Many people had to adapt to new learning environments whether it be virtual learning or having to follow new social distancing procedures. It was a new experience for a lot of people, and hopefully it was a good one.