UNT NOW! : Up to 42 Semester Hours of College Credit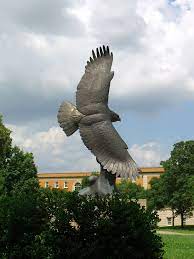 While there are many ways to receive college credit in high school through dual enrollment, not many programs involve taking classes at a tier one research facility – that is, until now!.
"I chose the UNT dual credit program because I wanted to challenge myself and potentially get some college credit under my belt," junior Lainey Wilson said.
This program is set to give high schoolers semester hours, involving all Texas Core Curriculum classes.
"The UNT NOW! dual credit program is different from the other dual credit programs," Wilson said. "By the end of the program, you walk out of high school with 42 semester hours."
As a result of being the first cohort to take this program, students who have participated have a unique experience that they can share with the incoming cohort.
"The program was not what I expected, I didn't realize how unique our program was until we were already in it," Wilson said. "Your professors are working around the clock to help you learn and the students are working alongside you, supporting you the entire way."
This program is collaborative, as well as project-based, so students receive a lot of work in groups to solve issues and create meaningful presentations based on their findings.
"I think the one thing that I've benefited from this program is the way that I am handling real world situations," Liberty High School junior Nikita Dham said. "The classes that I have taken in this program allow me to now be able to complete tasks that I will do once I graduate."
Because this is the first year the program has been implemented, there are a few kinks for the staff to work out for the incoming cohorts.
"The program could improve by considering what assignments may be "busy work" and what assignments are actually beneficial to our learning process," Wilson said.
The program is set up for a morning cohort, which is the first and second period of high school, and an afternoon cohort, which would be the third and fourth period of high school. It involves 30 students in each cohort, for both years.
"The best part of this program would be the students you meet who are just like you, looking for their next challenge," Wilson said.
Next year, incoming juniors will be taking this program, making them the second year of the Dual Credit program, and incoming sophomores will have the opportunity to learn about the program and decide whether they would like to enroll in it.
"Yes, I would definitely encourage incoming sophomores to consider this program." Dham said. "This program completely changed my perspective in life, and it also allowed me to get some credits so I could get a head start on college credits."
Because the inaugural cohort has been through the process, they have useful insight for the incoming cohort to consider.
"Prepare to work hard, but be sure to prioritize your mental health," Wilson said.
Because students are with the same classmates for two years, it allows for relationships to form.
"This cohort is definitely going to be like your second family, so make sure you make friends with as many people as you can." Dham said. "Make a group chat so that you can communicate effectively, keep yourselves motivated, and have fun!"
For more information about this program, visit https://www.friscoisd.org/departments/dual-credit/unt/home.