Pinktober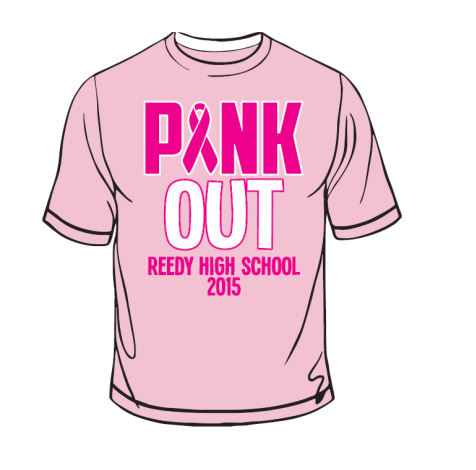 During the month of October, orange might be a popular color for the season, but pink is proudly worn nationwide to show support during Breast Cancer Awareness Month.
"This month means so much to me because the whole country unites and supports women during this month," student spirit committee liaison Cory Copeland said. "It shows so much unity and supports I'm overjoyed."
In 2015 alone about 40,290 women in the U.S. singly are expected to die from Breast Cancer. In the U.S, this year, about 231,840 women are to be diagnosed with Breast Cancer.
"Wearing pink shows my support, I wish Cancer was nonexistent," freshmen football player Riley Hicks, said. "When I wear pink I feel more like a man and I know that I'm supporting these women diagnosed."  
Reedy's own freshmen Jillian Core's mom, Debby Core was diagnosed with Breast Cancer in January 2010. Her mom went through six months of chemo treatments from March to July in 2010, and has been in remission ever since.
"I was so relieved when my mom found out that the cancer was no longer in her body," Jillian said. "I am going to encourage my friends to wear pink at the Pink-Out football game on October 22."
Most breast cancer – about 85 percent – occurs in women who have no family history of breast cancer.
"Breast Cancer is an immense complication in society," Ms. Copeland, said. "It's affecting so many families all over the world, I am proud to support."
The Pink-Out pep rally and football game (Memorial Stadium) will be held on Thursday, October 22.