Lions on the Catwalk: RHS Fashion
Lions On the Catwalk: RHS Fashion
Within the school, there is a plethora of shapes, sizes, races, ethnicities, gender identification, and sexuality, but what really stands out is the different variations of ensembles. Here are some students whose fashion stands out.
Gemma O'hara, Junior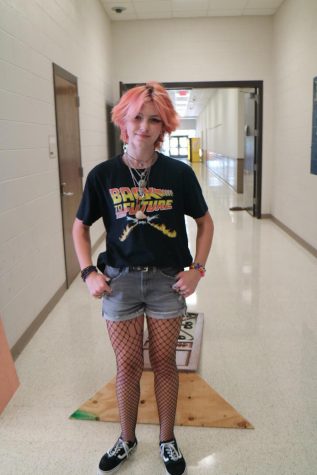 As an avid fishnet-wearer, O'hara loves to show her individuality and uniqueness through her outfits. 
"This is pretty much my normal style," O'hara said. "My personality is very mild. I'm a fun, bright person, so having fun outfits that look different matches my personality."

Eva Marchesi, Senior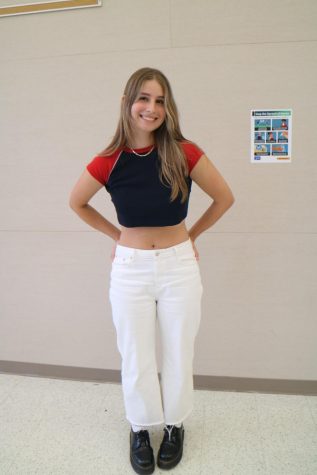 As the blazing hot weather cools down, wide legged jeans are making a comeback.
 "A lot of the pieces I wear are currently in style," Marchesi said. "and they make me feel the most confident in my skin".

Matthew Vitale, Sophomore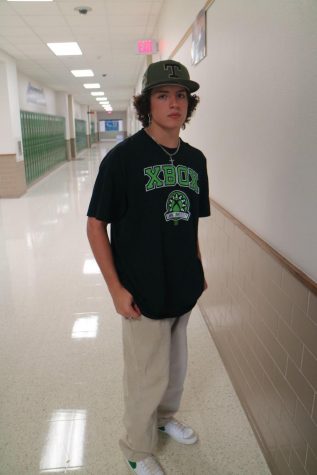 Want to buy quality clothes for a relatively cheap price? Thrifting is a perfect option! Vitale is wearing pants he thrifted to add a streetwear look to his ensemble. 
"White and green are probably my favorite colors to pair with most of my fits" Vitalie said."I like to color block them a lot,"
Alivia Leavitt, Sophomore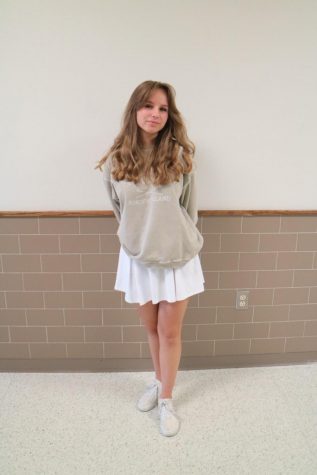 Ah, the sweatshirt, tennis skirt look. This is a classic, feminine Gen-Z outfit.
"I kind of wear what I want," Leavitt said. "I don't care what other people think, and I think that is part of my personality. I guess you can say I'm confident." 
Nimit Vij, Junior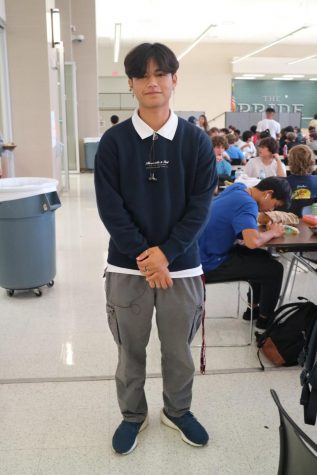 A vintage crew neck with a white collar gives off a street style vibe, and it is very gender neutral. Vij wore this outfit because 
"I haven't worn this in like a month," Vij said. He wears this type of style every day because "My cousin gave me a bunch of clothes and I wanted to try it out," Vij said.
Outfits and ensembles connect and express people's personality in different ways. Concert graphic tees can bond people using fashion and music. Travel sweatshirts can bridge people together by vacation relations. Who knows? Maybe your next friendship can be with a person wearing your favorite artist's concert shirt or an opinionated shirt that you agree with!