K&A Treasures: Beauty Inside and Out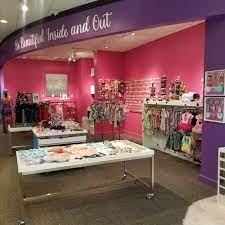 As of  2020, Black people made up 8.4% of the Frisco population. However, through COVID, Black businesses around the northern Dallas metroplex are thriving.
K&A Treasures, a children's store, is owned by Kalayah Johnson, 11, and Ariah, 7.  It specializes in glitter, bows, jewelry, birthday parties, and the art of being beautiful inside and out.  They accomplished this  in the middle of the pandemic.
"At first, everyone at school said that 11-year-olds can't own their own business," Kalayah said. "Most of them said that because I'm of a different skin color [and] maybe I won't be able to do it, but that never stopped me." 
The opening of K&A Treasures has defied all odds. The business opened in the middle of the pre-vaccine era of the COVID-19 pandemic, setting up a stand in their front yard selling resin-based earrings and keychains. They then transitioned to Stonebriar Mall where they set up a kiosk, and are now at the Shops of Willow Bend in Plano, TX.
Like all businesses, K&A Treasures has places where they can improve.
"Marketing would be great," Krystal Green, mother and aunt of Kalayah and Ariah, said. "[but] our biggest strength is our background. We're a two man team! It's me, my sister, and our daughters, and we did literally everything from [the] start from the decorations to [picking] our own merchandise. We do 100% just us two."
Being a Black-owned business, the trials and tribulations are endless; however, by supporting a Black-owned business, people can relieve them of some difficult times. 
"It's us supporting us! I love it," Green said. "We get customers that don't even have children come in and say 'well I'm gonna just gift it to somebody' because they want to support Black-owned [businesses]…a lot of people told us that we couldn't do it but here we are "
However, sadly there are drawbacks of being a Black-owned business that their white counterparts would not understand.
"We had a few customers find out that we were Black-owned and put everything back and walk out" Green said.
Despite people not supporting them because of the color of their skin, Kalayah and Ariah's heads stay high and see K&A Treasures in their bright futures.