Reedy Cheer Opens their Tryouts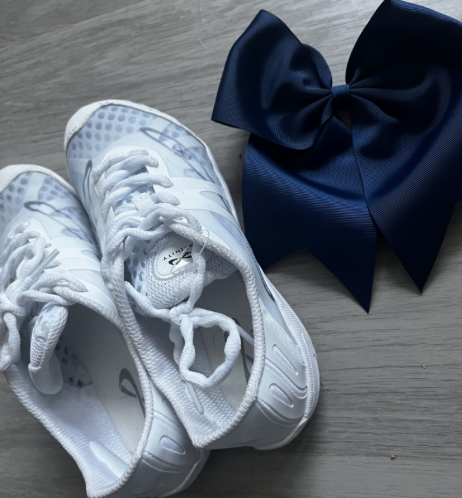 Cheer tryouts are coming up on March 25, and the competition this year is high. With over 50 students trying out for the three teams, everyone has to put in lots of effort to earn a spot.
"I respect anyone putting themselves out there so much," Coach Cristal Maddox said. "I hate that there is disappointment attached to the process." 
Each person is judged on five things; cheer, chant, dance, jumps, and tumbling. Cheer counts for the most while tumbling counts for the least. In addition, having to appeal to the judges with spiriting, being loud, and holding a smile counts for a great part of the score. 
"I love the excitement in everyone's eyes," Maddox said. " I love that they're so committed to something and willing to work hard at it."
There is a lot to do to prepare for the tryout day, and prospects have to figure most of it out themselves. Asking more experienced peers around you is what will help the most
 "Ask questions and practice a lot! Talk to the upperclassmen and get their feedback", Maddox said. "Don't be afraid to ask questions."
Despite the competition during tryouts and the amount of dedication it takes, it is worth it once you make it.
"I love the sport and the atmosphere that comes with being on a team with your friends," said freshman Cassidy Moore.
Many students try out for the first time in the middle of their high school career because they were encouraged to by friends that are already on the team.
"I was inspired to try out because I used to cheer outside of school in the past," freshman Emily Robels said. "I had never tried out before out of fear, but one of my friends on the team inspired me to try out."